Vacancies
Mynshull's Education Foundation Trustee Recruitment
Mynshull's Education Foundation are looking to recruit new trustees to its Board.
Mynshull's Educational Foundation is an old Manchester Charity. Thomas Mynshull was a 17th century Quaker who left a legacy in his will to "apprentice poor boys into trade".
Times move on and today grants are given to students up to the age of 25 for educational purposes, i.e. equipment, textbooks and one off travelling expenses. The areas covered by this fund are the City of Manchester and its adjoining districts.
We are seeking people from diverse backgrounds and communities to be more reflective of our applicants and the wider Greater Manchester population. Mynshull's Trustee Board meets up to 3 times a year with communication in between by email and telephone, if needed.
Gaddum Centre support Mynshull's Education Foundation Trustee Board and administer grants to successful applicants.
If you would like an informal discussion please contact the Venerable David Sharples on 07909 231278
If you are interested, please email your CV with a covering letter to hr@gaddum.org.uk outlining why you would like to be considered as a Trustee for Mynshull's Education Foundation.
Closing date for applications is 17th December at 5pm.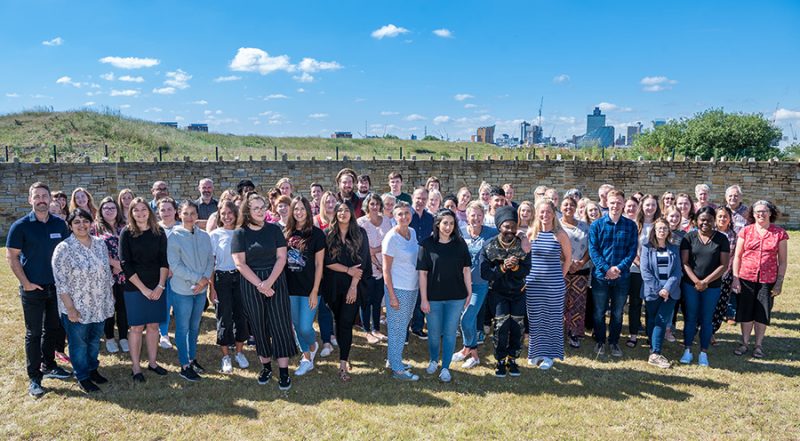 Our team are our best asset and we are looking for colleagues who have the drive, ambition and innovation to help our charity flourish. As a responsible employer, we are part of the national living wage scheme, offer development training opportunities, have a cycle to work scheme, company pension and generous annual leave allowance (above national legal requirement)
If you think you could make a difference to people's lives in greater Manchester, gaddum could be the next career move for you
We welcome applications from everyone irrespective of sex, sexual orientation, gender identity, ethnicity, faith and religion, disability and age, but, as ethnic minority groups, members of the trans community and religious and faith groups are currently under-represented across the organisation, we would encourage applications from members of these groups. Appointment will be based on merit alone.
---