Make a Donation
All donations, no matter what size, make a real and lasting difference to the work that we undertake. You can make a general donation or you can specify which area of our work you would like your donation to go towards. To donate online now click on the secure justgiving link below where you can make a one off donation or set up a regular debit.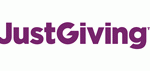 All donations, no matter what size, make a real difference
Fundraise
Have you got a fundraising idea or would like to organise or take part in a sponsored event in our name?  If so you can set up an online personal fundraising page for it on justgiving with all the donations going to the charity – its quick and its easy it takes just five minutes to set up. (You will get alerts every time a donation is made as well as seeing the total amount raised.)
If you're acting on behalf of a company and you'd like to nominate us as your charity for the year, please get in touch. Several companies have recognised our local good work in Greater Manchester and chosen to raise funds for us.
Volunteering
The Charity welcomes the support of volunteers in many areas of its work; here are some possibilities: Maybe you have a fundraising idea? Decorating, Gardening or DIY? Befriending older people in the community? Maybe you have your own specific skills and ideas? Visit our information page for more details.
Set up a Legacy
If you'd like to leave some of your inheritance to help others you can easily set up a Legacy as part of your Last Will and Testament.
Contact us on 0161 834 6069 or email: info@gaddum.org.uk

You can support us while you shop.
Amazon donates 0.5% of the net purchase price (excluding VAT, returns and shipping fees) of eligible purchases to Gaddum.
AmazonSmile is the same Amazon you know. Same products, same prices, same service.