Latest News and projects at gaddum
Wednesday 1 August 2018 – Bury Carers Centre-UPDATE
Thank you to everyone for reaching out to us over the past week. Unfortunately, our Centre building will remain closed until further notice.
What is available to carers:
• Offsite activities will still take place, including our upcoming New Horizons canal boat trip
• Our home visits, one to ones and telephone services are still available
• We will be offering a coffee morning on Friday 10 August, 10am till 12pm at Bury Fusilier Museum, Moss Street, BL9 0DF
We are doing everything we can to be open again as soon as possible.
The team are working hard to contact all of our carers with this update. We apologise for any inconvenience this may cause to those who access our service. These are circumstances beyond our control.
Please continue to check www.gaddumcentre.co.uk or our Facebook page @burycarerscentre for any updates.
You can also still speak to us on 0161 763 4867 if you need any support.
Thank you for your continued support
Bury Carers Centre Team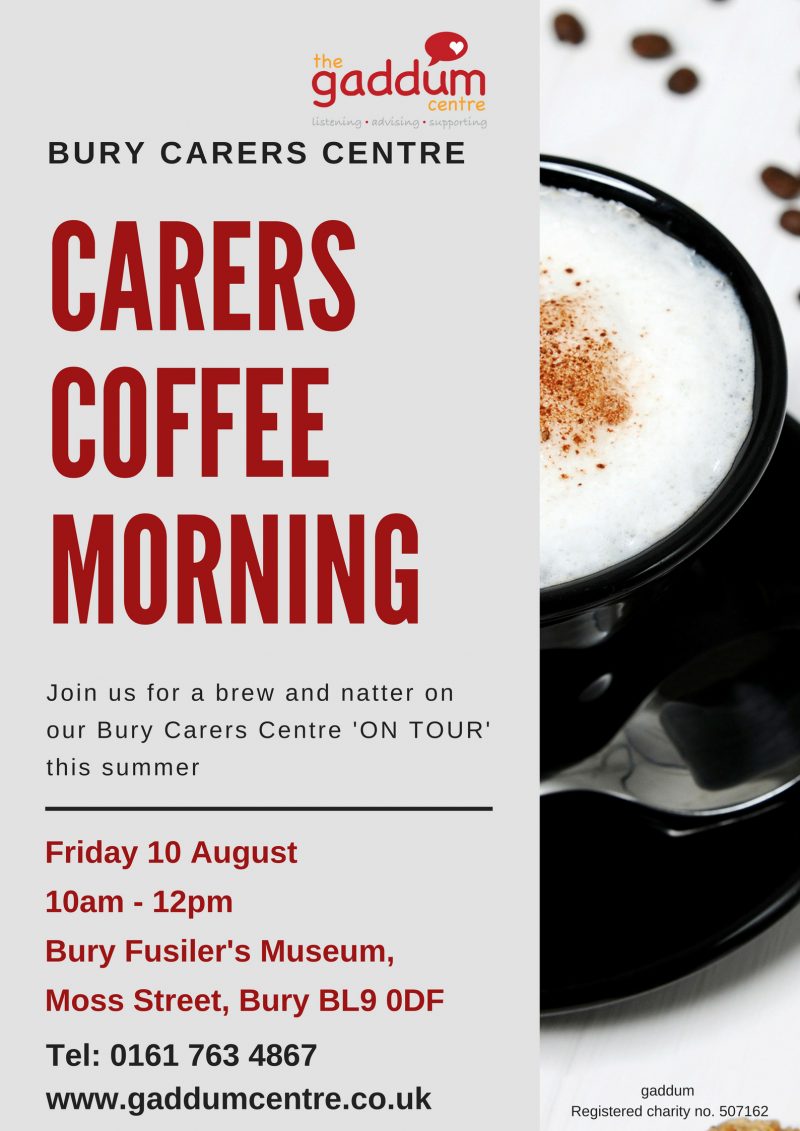 Other news….
There is always something we are developing at gaddum. Here is our latest update:
LGBT carers-be heard!
Manchester Carers Network, a group of 21 voluntary organisations who provide information, advice and support to carers, is working with LGBT Foundation, who deliver support and information services to lesbian, gay, bisexual and trans (LGBT) communities, with an aim of understanding the views of LGBT carers and learning how they can help improve access to services, support and information that is relevant and beneficial to them as a carer
A carer is anyone who cares, unwaged, for a friend or family member who due to illness, disability, a mental health problem or an addiction cannot cope without their support. Together we are looking for views from LGBT carers or services providing support across Manchester. They want you to tell them if you think anything extra is needed for LGBT Carers besides what is currently offered by existing health, social care and LGBT services.
For further information, email Sam Palmer  or visit manchestercarersnetwork.org.uk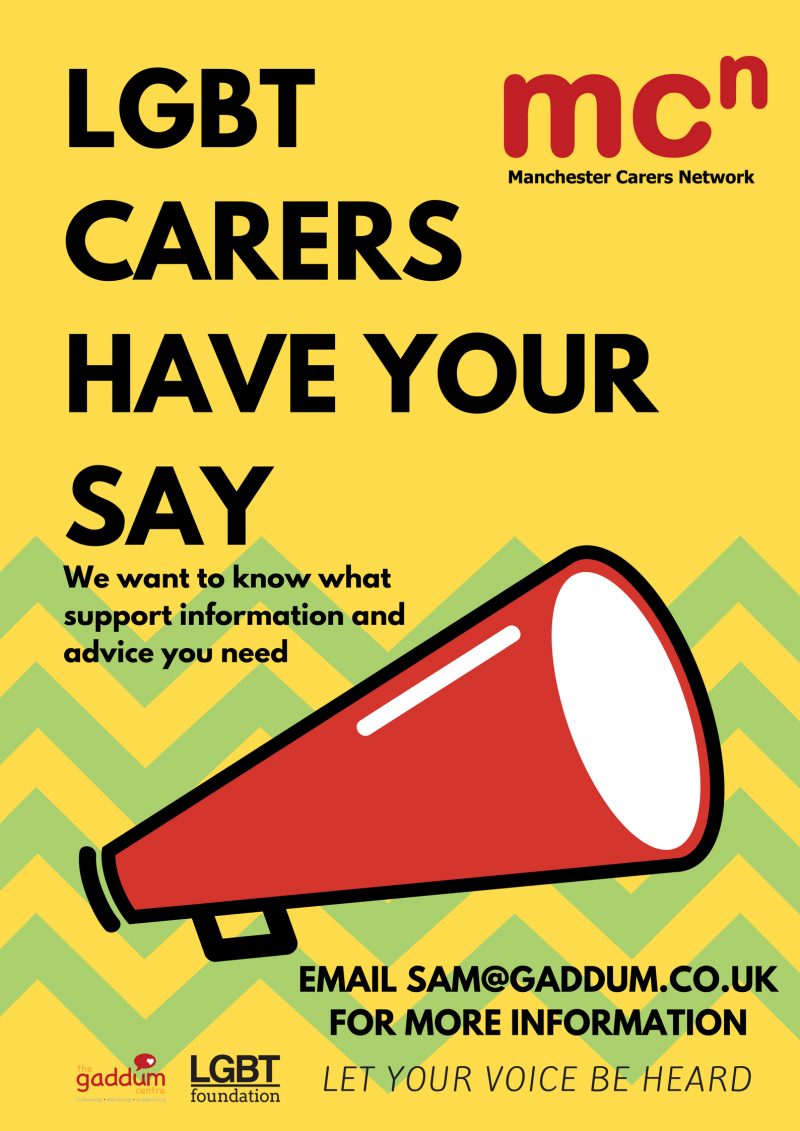 For PR/Media enquiries, please contact Charlotte Brown, PR & Comms Lead  
For general information, please contact gaddum on 0161 834 6069 or by emailing here