Carers Week 2019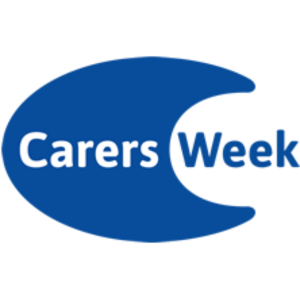 Join our Carers Services in Bury, Manchester Carers Network and Salford during Monday 10-Sunday 16 June 2019 for national carers week.
Carers Week is an annual campaign to raise awareness of caring, highlight the challenges unpaid carers face and recognise the contribution they make to families and communities throughout the UK.
The finale to our Gaddum events is Carers Fest! Taking place on Saturday 15 June at the People's History Museum.
Take a look below at the range of events and activities available to unwaged carers in Bury, Manchester and Salford.
Download our press release: Carers Week Press Release Gaddum
Bury
Canal trip: Tuesday 11 June, all day activity (FULLY BOOKED)
Our famous canal trip is back for Carers Week! A respite trip on the Marple canal.
Coffee morning: Thursday 13 June, 10am-12pm, The Mosses Community Centre, Cecil Street, BL9 OSB
Not your average coffee morning. Free to attend, enjoy a cream tea and musical entertainment with local performers John and Tony.
Dementia Café: Friday 14 June, 1.15-3.15pm, Greenmount Cricket Club
Join our Bury team with local support groups for their dementia café . No booking required.
For all events taking place in Bury, please contact our Carers Service directly. 
Manchester 
Manchester Carers Network is a partnership of 19 organisations across the City of Manchester who provide support to unwaged carers.
We advise for the most up to date information on organisations, you contact them directly by visiting the MCN website.
Below are just a selection of highlights of what is taking place:
Walking Football: Tuesday 11 June,  10.45am- 2pm  Etihad Stadium
A FREE to attend event hosted by Stepping Out and Manchester City a wellbeing session for unwaged carers and those they care for. To book, clock HERE.
Halle event: Friday 7 June, 6pm-11pm, Bridgewater Hall (NOW FULLY BOOKED)
A FREE event for Carers living in Manchester. Listen to performances from the prestigious Halle. Includes, a FREE drinks reception and buffet
Professionals Event: Wednesday 12 June, 9am-1pm
Contact Will at MCN for details
Salford-all based at Langworthy Cornerstone unless specified
Information Stall: Monday 10th June 10am-3pm,  Salford Royal Hospital Information stall.
Art Showcase: Tuesday 11 June 10.30am-2pm, Eccles Art Gallery, No booking required.
This is a showcase of art produced by local carers and art groups. There will be a auction where people will be able to bid on the art produced. The art will be up at Eccles Art Gallery for a month and winners will be able to collect their art work at the Carers Breakfast on 11 July.
Community Event, Wednesday 12 June, 9,30am-1pm
A community event to promote FREE services for Carers in Salford. Everyone is welcome to attend. As part of this day there are events including:
Fire Safety Sessions: 10.30am-11am  This is an interactive presentation surrounding; the five main causes of fire, hazard spotting, bedtime routine & escape plans, smoke alarms and booking a Safe and Well visit to ensure you and your home are safe.
Power of Attorney awareness sessions, 11.30am-12pm. Ben will be discussing the importance of Lasting Power of Attorney, the pitfalls and what to be wary of, care fees and wills. He will open up the discussion a question and answer session.
Welfare Rights: 12.30pm-1pm
Booking is advised, click here to contact our Carers Service in Salford .
Build a young carer: Wednesday 12 June, 5pm-7pm, Location TBC
Young Carers  Build a young carer out of chicken wire and place them around Salford for all to see!
Wednesday 12 June 9.00 11.00 Supermarket Stall All Tesco, Irlam No booking required
Carers Breakfast: Thursday 13 June, 9.30am-11.30am, No booking required
A FREE light breakfast and a chat with the team and friends!
Carers Group: Friday 14 June, 12pm-2pm-TBC
For the latest updates, please contact our Carers Service in Salford directly.