A carer is anyone who cares, unwaged for a friend or family member who due to illness, disability, a mental health problem or an addiction cannot cope without their support.
Anyone can become a carer; carers come from all walks of life, all cultures and can be of any age. Many carers do not consider themselves to be a carer; they are just looking after their mother, son, or best friend, just getting on with it and doing what anyone else would in the same situation.
Carers are extremely important within families and communities and often help those they care for to live independently for longer. Unwaged carers have a tough job – it can mean unrelenting pressure, little chance to relax and a lot of worry. The system is complicated, and the issue is often hidden.
Gaddum provides support for carers in Manchester and Salford.
Salford Carers Service has been supporting carers locally since 2001.  We offer a comprehensive range of support, tailored to individual carer's needs.
If you look after someone who has mental health issues, physical disability, long term illness, learning disability, drug or alcohol issues, dementia or frailty due to old age, we are here to support you.
Our team can offer 1-to-1 information, advice and emotional support, we can signpost you to other services and support you to access a Carers Assessment.
We offer outreach services in your local community, as well as working with a host of partners in health, social care and the voluntary sector to make sure that carers are identified and supported in a timely way.
We  will support you as carers to set up and run your own peer support groups and we run a number of carer focus courses each year
You can stay up to date with our activities by following us on the website & via Twitter, or sign up for our monthly E-Newsletter for adult carers by emailing us.
Contact us to find out more: salford.carers@gaddum.org.uk
Tel: 0161 834 6069
Carers Manchester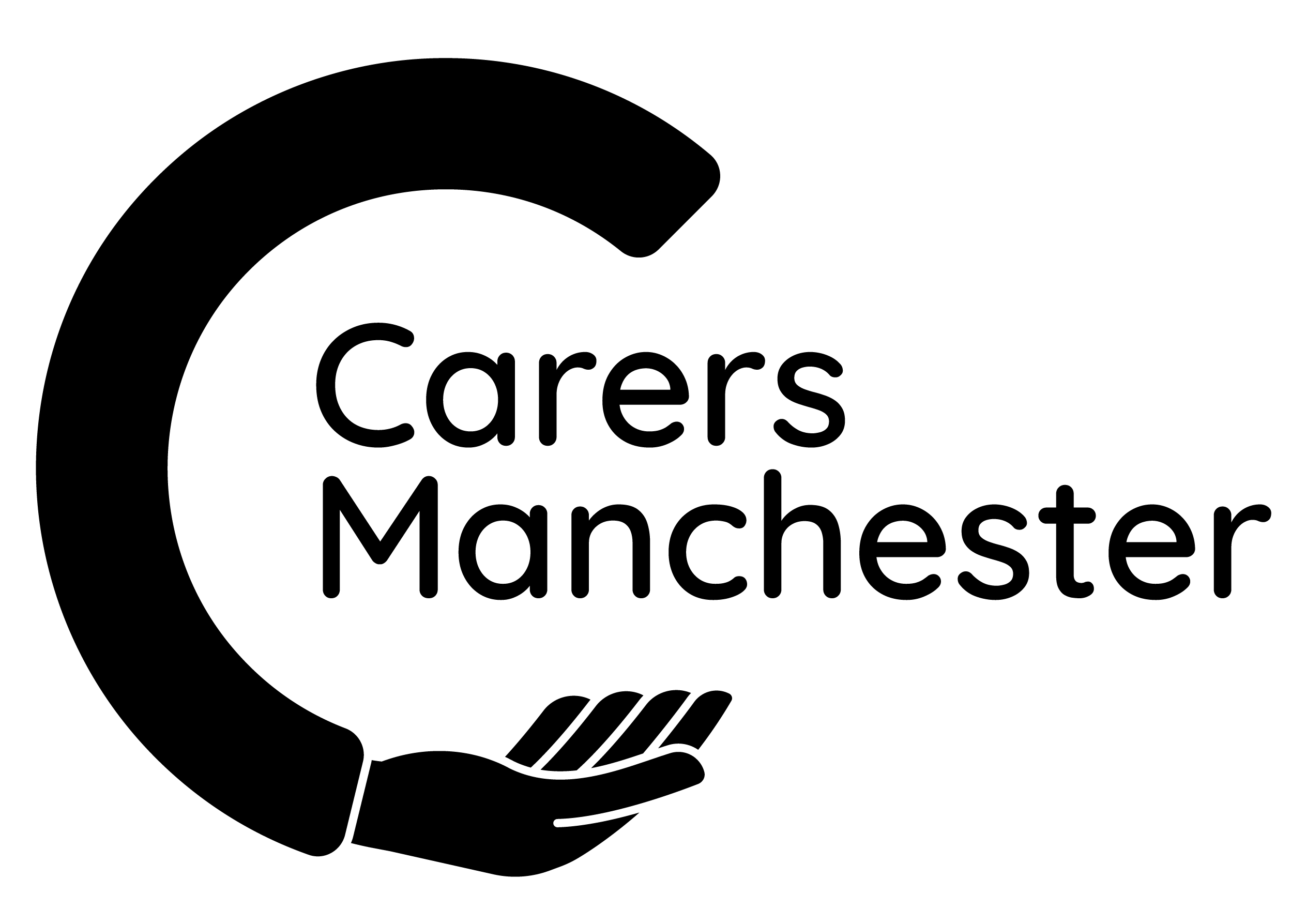 Gaddum manages Carers Manchester which includes 18 voluntary organisations providing information, advice and support to carers.
We work closely with partners like Manchester City Council, Manchester Health and Care Commissioning and increasingly GPs, hospitals and many others – including the Greater Manchester carers agenda.
We aim to help improve carers' health and wellbeing and reduce 'carer breakdown' (when carers are in crisis). We do this by coordinating carer support and working to increase the number of carers being identified.
To see which organisations are in the network, and to find out more about support for carers in Manchester, visit the Carers Manchester website.
Our work with Young Carers
Shine – shining a light on hidden young carers in Manchester and Salford.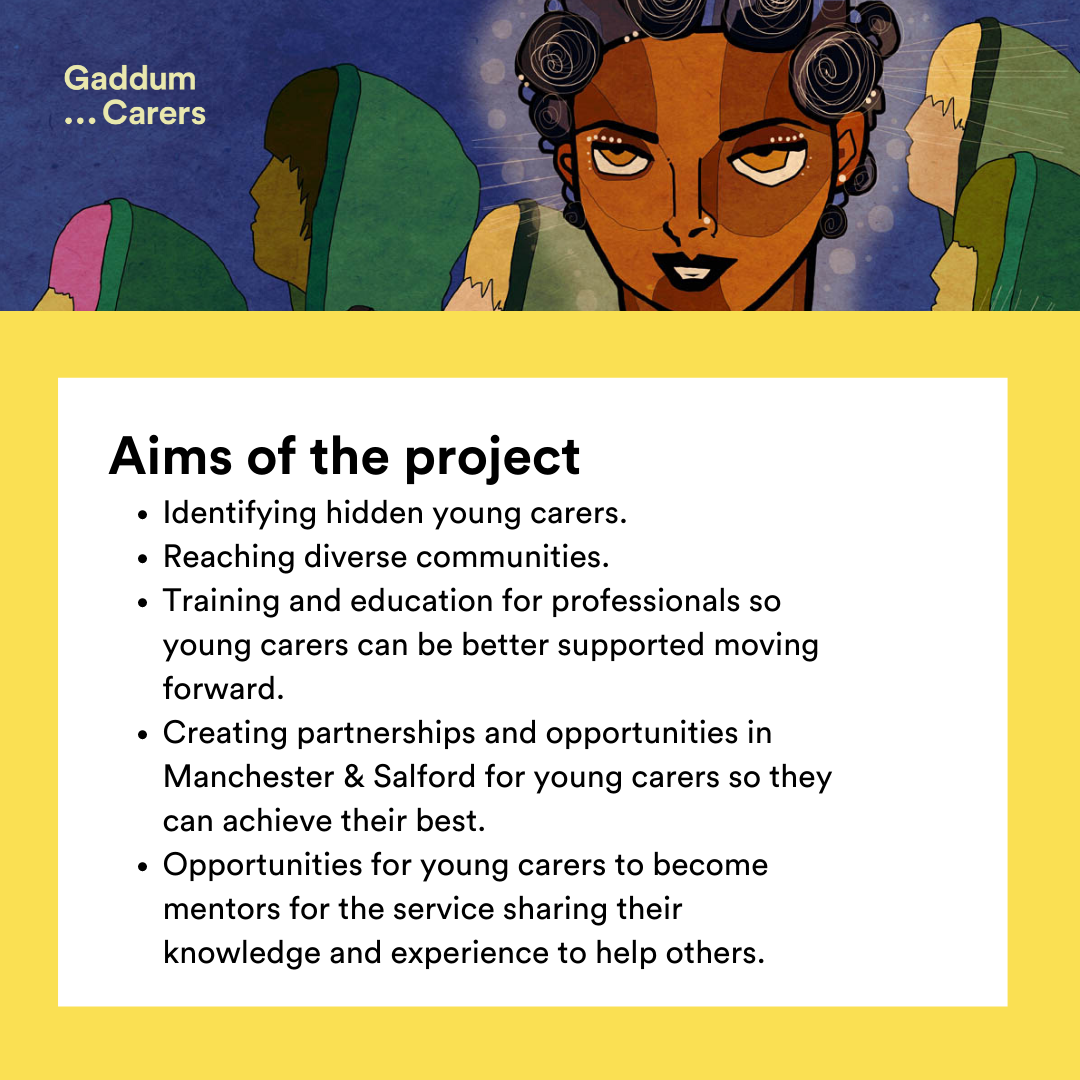 Funded by the Big Lottery, Shine is our service for young carers across Salford and Manchester.
The work and added pressure of being young carer often goes unnoticed, leading to times of intense stress, isolation and not knowing where to turn. Our support provides a listening ear, life tools, knowledge and a boost of confidence to live better more fulfilled lives.
Our aim is simple – to work with young carers in schools, colleges or wherever they may be; offering one to one support, activities and opportunities for personal growth. Offering young carers assessments and vital information and engagement via new young carers specific technology.
What do we want to achieve?
Gaddum have nearly 200 years of experience of supporting the people of Greater Manchester. Gaddum's Shine project will empower young carers to realise their amazing skills and abilities and recognise how they can apply this to other areas of their lives, such as college, university, apprenticeships, personal growth. Ultimately, young carers will develop a sense of pride for the amazing things that they do every day by caring for a loved one.
What else?
Things can only get better across our communities if we work in partnership.  Shine will provide training to help educate professionals on how to identify and support young carers.  We will also work with community assets; developing culturally aware materials and partnerships to better support BAME young carers.
In sharing our knowledge on what makes young carers special we will support communities to create new and lasting opportunities as young carers grow.
What next?
To find out more information about the project or if you want to find out about the referral process you can get in touch with us at; shine@gaddum.org.uk.
If you are a young carer living in Manchester you can also visit Manchester City Council's, Help and Support website for additional advice, information and support.
Young Carers Rights Resource
Gaddum have been working closely with Manchester City Council, Our Manchester, Be Bothered campaign and a number of local organisations to create Young Carers Know Your Rights. 
This is an easy to read booklet which helps young carers to understand their rights and the rights of those that they care for.
'As a Young Carer you have the right to access facilities that will make life easier for both you and those you are caring for. Ask about your rights.'